no love for RFM?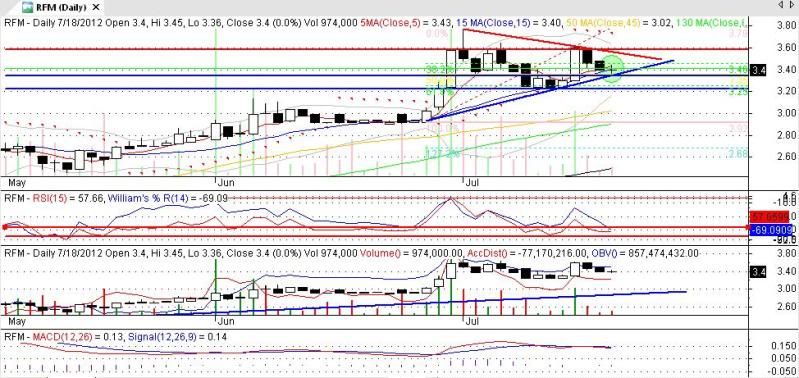 RFM forming a small bullish symmetrical or an ascending triangle (whichever way you look at it - doesn't really matter). uptrend support coincides with 15dMA, and horizontal support (335). a breach in support would negate the pattern, next support at 324 (my personal stop loss point). RSI and WILL at support levels, however, divergence in RSI worries me a little. ADL and OBV doesn't help much. waiting for next earning report on 080912 to see if it can still deliver.
buy high, sell higher!

stock market abbreviations (for newbies)
http://www.stockmarketpilipinas.com/post...g#pid11738

"when it comes to trading, i'm just barely smart enough to realize that i'm a total idiot. i might be considered stupid, but on the intelligence scale, it puts me comfortably ahead of all the dumber people who thinks they're better than me."