The book you have been waiting for is now available:
Learn the Trading Strategies and Systems of these Traders: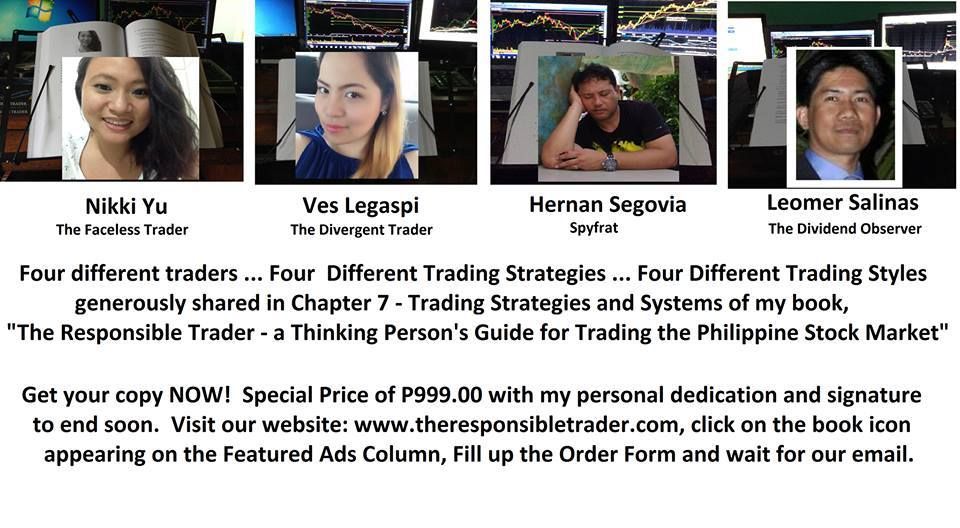 For a preview of my book, please visit the thread: The Responsible Trader
Thank you for your continued support.
RESPONSIBLE TRADING, my Advocacy, means Practicing Self Discipline, Continuously Educating Yourself, Protecting your Capital at all Times and Taking Full Responsibility for your Trading Results.
MY TRADING PHILOSOPHY:
TRADING without FEAR, TRADING without GREED. GREED causes exposure to DANGER. FEAR causes missed OPPORTUNITIES.
MY TRADING RULES:
1. PROTECT YOUR CAPITAL at ALL TIMES. 2. TRADE to TRADE WELL not only for MONEY.